Parking Alert!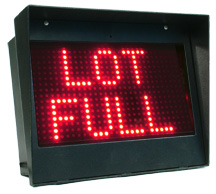 We are excited to be having our Fall Family Night tonight, Friday, September 12 beginning at 6:00pm. However, with over 350 RSVP's and the grassy field reserved for the movie, we will not have adequate parking for our guests. Thus, we are strongly encouraging ALL to please car pool or park off campus in nearby residential areas. Also, please be aware that if you do find parking on campus, your car will most likely be blocked in (by double parked cars) until the end of the movie at approximately 9:00pm.
Schedule of Events:
6:00 to 7:00pm   –   Face painting, Frozen Photos, food & glow sticks on sale, Scholastic Book Fair open
7:00 to 8:45pm   –   Movie Frozen showing on the lower grassy field (All students are asked to sit with their family during the movie)
The food items will be sold beginning at 6:00pm and will continue to be sold throughout the movie while supplies last.  All food and drinks are provided by the 4th grade class as a fundraiser for their Big Island trip in May.
Thank you for your patience and understanding as it will most certainly be a fun and very busy evening at Saint Mark!  Please forward this message to any of your guests who are planning to attend.