Open House for Prospective Parents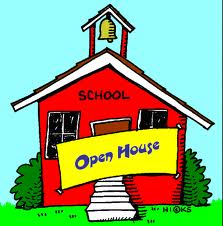 Saint Mark Lutheran School's annual open house for prospective parents is planned for next Thursday, November 19, 2015 from 5:30 to 7:00pm. A letter and informational flyer advertising the event will be going home on Monday.
We encourage all current Saint Mark families to please distribute the flyer to anyone who might be interested in sending their children to Saint Mark. As our biggest supporters, we would love to have current families attend the open house along with their guests!
The open house will consist of a meet-&-greet in the gym with pupus and will be followed by a brief presentation and a chance to visit the classrooms and teachers. Any current Saint Mark family who accompanies a new family to the Open house will receive a strip of five lunch tickets that can be redeemed immediately or a $200 tuition voucher for the 2016-2017 school year!  (limit one set of lunch tickets or one tuition voucher per family; tuition voucher is non-transferable)
Thank you very much for your continued support. It is greatly appreciated!