Mother's Day Flowers for Sale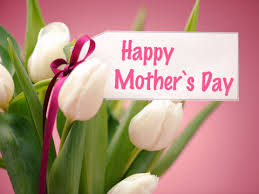 Saint Mark Lutheran Church Youth are selling flower arrangements for Mother's Day for $15 each. All proceeds go towards the youth group's Summer 2016 Maui Mission Trip and Summer 2016 National Youth Gathering Trip. Pre-order your arrangement today and then choose your arrangement color upon pick up.
Flowers may be picked-up on:
• Friday, May 8 from 2:00 to 4:00pm; or
• Saturday, May 9 from 2:00 to 4:00pm; or
• Sunday, May 10 after church.
Deadline to order your flowers is Thursday, May 7th. 
If you have any questions please contact Miss Morris at sarah@stmarkhawaii.org or 247-4565.
Mahalo for your support!