Give Aloha in September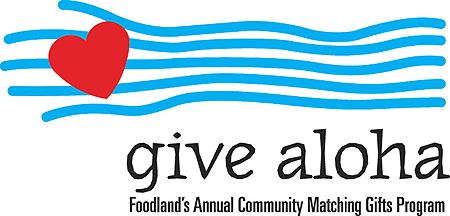 Saint Mark Lutheran School is again participating in Give Aloha, Foodland's Annual Matching Gifts Program. For the month of September, Maika'i customers are invited to make donations of up to a cumulative total of $249 (per person, per organization) at checkout to their favorite participating Hawaii non-profit organization. Foodland and the Western Union Foundation will match a portion of each donation up to a total of $300,000 for all organizations combined.
Your donation will be added to your grocery purchase total (donations made without a Maika'i Card will not be matched). You may give up to $249 per organization (donations exceeding $249 will not be matched). The amount you have donated and the name of the organization will appear on you receipt. Donor names will not be released to the organization. We would love to properly acknowledge any gifts, so please let us know if you give and would like to be acknowledged by Saint Mark Lutheran School.
Saint Mark Lutheran organization code is: 77266
An informational flyer was sent home with students today. Please feel free to call the school office at 247-5589 if you have any questions. Thank you for your support!