Get Your School Uniforms Early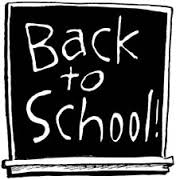 If you haven't already done so, this is a friendly reminder to please purchase your school uniforms for the upcoming 2014-15 school year. The Campus Creations informational flyer that was included in the Saint Mark summer mailing recommended that all uniforms be purchased in June to ensure that they are ready for the first day of school on July 29, 2014.
Please call Campus Creations at 484-9191 or visit their website at www.campuscreationshawaii.com should you have any questions or want to place an order.