Support the Grade 4 Big Island trip with Valentine's Candy Grams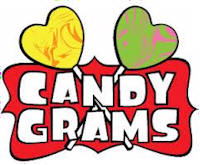 Please support the Saint Mark Lutheran School 4th Graders as they fund-raise for their Big Island Educational Trip.
VALENTINE'S Candy Grams on sale now through Friday, February 12th.
Each Gram is .50 cents and $12.00 buys for whole class (25 Grams) plus a special gift for the teacher.
Send Grams to your friends, teachers, the whole class and family too.
Gram Delivery will be on Friday, February 12th.