Fundraisers
Annual Benefit Gala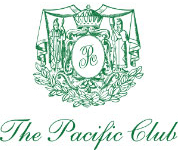 Saint Mark Lutheran School has an annual benefit gala every fall. This major fundraiser that goes in support of the school's financial aid program and technology upgrades.
Plans are currently underway for the next Benefit Gala which is scheduled for Saturday, November 3, 2018.
Please contact the school office at 247-5589 or Event Coordinator Cissy Shaner at gala@smls-hawaii.org should you have any questions or want to assist with the planning. Click here to learn more.
Safeway eScrip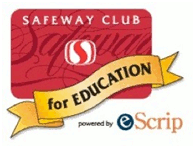 eScrip is an easy and free fundraising program where families can sign up and support Saint Mark Lutheran School by simply shopping at Safeway with their Safeway Club Card.
Here's How it Works:
You register your existing Safeway Club Card for use in the eScrip program.
Each time you use your Safeway Club Card at checkout, Safeway will automatically give a percentage of that day's purchases to Saint Mark Lutheran School. (Group ID #: 141900026)
These purchases are tracked with reports available to you online, allowing you to see just how much you are earning on your child's behalf!
Ask your friends and family members to register their cards in support of Saint Mark too!
Do you shop on Amazon?

Our school can earn money every time you shop at Amazon.com
Just follow our link here or from our home page and login as usual to your amazon account.
Thank you in advance for shopping with our link on amazon.com
Box Tops for Education & Labels for Education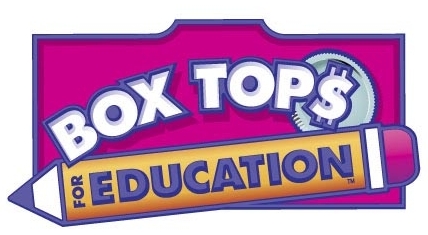 Box Tops for Education has helped America's schools earn over $300 million since 1996. You can help Saint Mark Lutheran School by clipping box tops (making sure to include the expiration date and clip around the dotted line) and bringing them into the school. Please take a look at the list of participating providers that support the Box Tops for Education.

 For more than 30 years, Labels for Education has been awarding free educational equipment to schools in exchange for proofs of purchase from the Campbell family of brands. It's a fun, easy program where students, families and members of the community work together for a common goal. Please take a look at the list of participating providers that support the Labels for Education.
If you have any questions or want more information on how you can help Saint Mark earn cash through Box Tops for Education and Labels for Education, please contact kindergarten teacher Kimberly Gonzalez at kgonzalez@smls-hawaii.org or visit the Box Tops for Education website or the Labels for Education website.
Give Aloha
 Saint Mark Lutheran School participates in the annual Give Aloha, Foodland's Annual Community Matching Gifts Program. This program honors Foodland's founder, Maurice J. "Sully" Sullivan and continues his legacy of giving back to the community.
During the month of September customers are invited to make donations of up to a cumulative total of $249 (per person, per organization) at checkout to Saint Mark Lutheran School. Foodland and the Western Union Foundation will match a portion of each donation up to a total of at least $300,000 for all organizations combined. Read more.