Head of School Message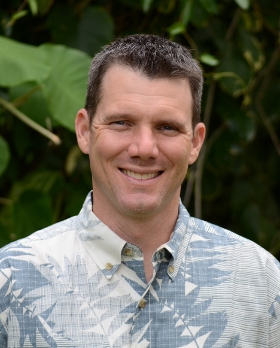 Welcome to Saint Mark Lutheran School where we have been proudly serving families on the Windward side of Oahu in a warm and friendly environment since our first class of twelve students in 1956.
At Saint Mark Lutheran School, we make it our mission to extend the love and care of Jesus Christ to all people while nurturing families and preparing students to integrate faith and life, through quality Christian education. This means that our experienced faculty and staff work hard to provide a rich and rigorous curriculum that educates the whole child – spiritually, intellectually, physically, socially and emotionally.
Saint Mark strives to deliver an academically challenging and disciplined learning environment that is fun, exciting, and full of God's love. By sharing and living God's loving and saving grace, Saint Mark hopes to create a caring atmosphere where students are pushed to do their best yet feel safe enough to take risks and explore their learning and curiosity without a fear of failure.  We want our students to be able to make mistakes knowing that God loves them, we love them, and failure is not fatal.
We offer a forward thinking, fully accredited, collaborative learning environment that prepares our students to be life-long learners, well-equipped with the 21st century skills needed to succeed in high school and their lives beyond.
I thank you for your interest in Saint Mark and invite you to browse our website to learn more.  Please let us know if you have any questions.
Aloha,
Dr. David Gaudi
R. David Gaudi Jr., Ed.D.
Head of School