Accreditation
School Accreditation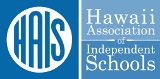 Saint Mark Lutheran School is accredited by the Western Association of Schools and Colleges (WASC), Hawaii Association of Independent Schools (HAIS) and the National Lutheran Schools Accreditation (NLSA).
Teacher Accreditation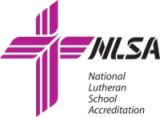 Our teachers are dedicated educators with unique, God-given talents and abilities. They are committed to full-time teaching in a Lutheran school and, as such, are interested in and concerned about the personal welfare of each student under their care.
All of our teachers have earned a Bachelor's Degree and many have a Master's Degree in education. All teachers should possess a State Teacher's Certificate and/or Lutheran Teachers' Diploma. Certificates should be maintained and renewed according to standards set by the State Department of Education.
Saint Mark Lutheran School makes every attempt to secure teachers that are synodical trained in a Lutheran university and are certified by the Lutheran Church – Missouri Synod as "Ministers of Religion-Commissioned".