Welcome to Saint Mark Lutheran School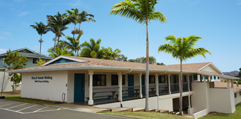 Welcome to Saint Mark where we make it our mission to extend the love and care of Jesus Christ to all people while nurturing families and preparing our over 200 students in grades K to 8 to integrate faith with life, through a quality Christian education.

Saint Mark Lutheran School offers a fully accredited program that challenges students with a rich and rigorous curriculum taught by highly-qualified faculty and staff who work to educate the whole child.

In addition to offering strong academics, Saint Mark makes the spiritual, physical, social, and emotional growth of its students a high priority in developing graduates to be life-long learners, well-equipped with the 21st century skills needed to succeed in high school, college, and their lives beyond.
Instagram
Saint Mark News
This is a friendly reminder that classes at Saint Mark resume following the spring break o...

Saint Mark Lutheran School is on spring break from March 13 to March 24 with classes resum...

The February/March 2017 newsletter is complete, and a hard copy was sent home with the stu...
Calendar
Mon
Mar
27

Mon
Mar
27

Tue
Mar
28

Sun
Apr
2

All are invited to see grades 5 & 6 sing at the 9:30am ...